My name is Magda. I am a freelance editor and a lifelong lover of literature. Thank you for visiting my website.
I have a PhD in literary history, and I am an Intermediate Member of the Chartered Institute of Editing and Proofreading (CIEP). I am also training with the Society of Indexers to become an accredited indexer. 
Outside of work, you will usually see me with a book in my hand or walking my two spaniels.
Experience
In my editorial career, I have worked with self-publishers and authors publishing with indie and traditional presses. I have edited and proofread memoirs, biographies, self-help/self-improvement books, as well as publications about a wide range of topics in humanities and social sciences, including architecture, politics, economics, history and technology. I also have experienced creating book indexes. You can see some of these projects in my portfolio.
My areas of particular interest and knowledge include literature, literary criticism, history, East Asian studies, women and gender studies, mental health and animals (behaviour and welfare).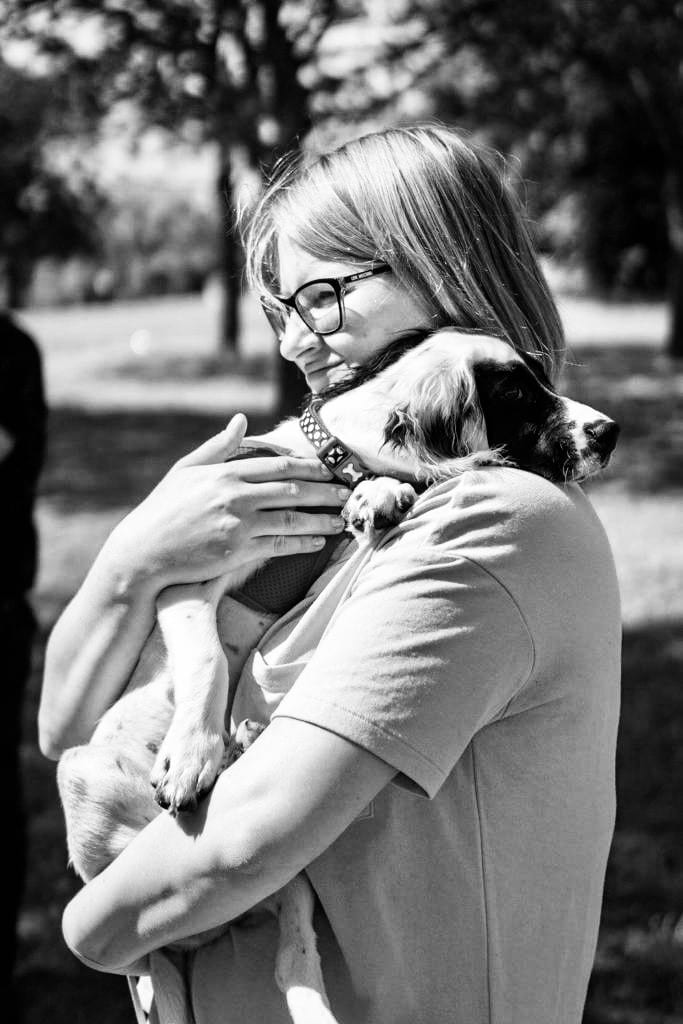 Although I most often work with writers and businesses publishing in British or American English, I am also comfortable with other English localisations, including Australia and Canada. I can help with the language localisation and adopting the most appropriate variety for your text and its intended market.
I also have extensive experience working on website content, reports and white papers. I was first exposed to this type of work when, before my PhD, I worked as an executive assistant in the City of London. Since, I have worked with businesses in fintech, software, healthcare, recruitment, legal and retail services and other industries. I have listed some of my recent clients in my portfolio.
Qualifications
I undertake editing courses with the CIEP and attend their conferences, which allows me to keep my skill set up-to-date. I am also taking the fifth edition of the Society of Indexers' course called 'Training in Indexing.' My educational background includes the following qualifications:
MA Sinology, SOAS, University of London
BA Chinese Modern & Classical, SOAS, University of London and Beijing Normal University (China).
Background in Chinese studies
Because of my background in Chinese studies, I often work with Chinese-speaking authors from mainland China, Hong Kong or Taiwan, publishing in English. This type of specialised service, called translation editing, involves working with the original text alongside the translated version. (On the contrary, conventional copyediting would only involve working with the translated text in isolation.) My knowledge of the Chinese language allows me to improve the accuracy of my edits and reflect the meaning of the original text while adjusting the cultural and language references for the benefit of the target reader receiving the text in English.
Approach
In my work, I ensure the grammatical correctness, consistency and clarity of the text. At the same time, I strive for editorial intervention in line with my principles:
preserve the author's voice as much as possible,
approach the text and the author without making any assumptions about them,
be able to justify every change you make,
understand the target reader of every text I edit.
I am also passionate about the power language has. In my work, I aspire to prevent it from being used to hurt, create bias, dehumanise or perpetuate stereotypes, even unintentionally. I strongly support raising awareness of inclusive, specific, respectful and bias-free language.