The Martian is a well-known film directed by Ridley Scott and starring Matt Damon. It follows the story of an astronaut, Mark Watney, who, stranded alone on Mars, must improvise to survive until his crew rescue him. Released in 2015, it received positive reviews and grossed over $630 million worldwide. It also won several awards, including the Oscar and BAFTA nominations.
But not everyone knows that this famous movie is based on a 2011 sci-fi debut novel by a US novelist, Andy Weir. Rejected by several literary agents and publishers, The Martian was initially self-published on Weir's blog, one chapter at a time. Weir then self-published it on Kindle, selling 35,000 copies in the first three months. Subsequently, it caught the attention of Crown Publishing Group, who purchased the exclusive publishing rights and published it in 2014. A year later, the book made it into cinemas worldwide.
This post aims to inspire self-publishing authors by highlighting five self-published books that were turned into film adaptations like The Martian by Andy Weir and one TV show also based on a self-published novel. In self-publishing, a thrill comes with creating your world through words. Also, it will touch upon the importance of having a professional editor who can help you with that as you prepare your manuscript for publishing.
The Tale of Peter Rabbit (1902) by Beatrix Potter
In self-publishing, success stories often begin with rejection, determination and a sprinkle of creativity. One such remarkable tale from over a century ago is the story of Beatrix Potter and her book, The Tale of Peter Rabbit.
In 1901, Beatrix Potter took a bold step in the world of publishing. After facing multiple rejections from traditional publishers, she decided to take matters into her own hands. She published the book independently. Just a year later, in 1902, Potter's determination bore fruit when the renowned publisher Frederick Warne & Co. recognised the potential of The Tale of Peter Rabbit. They decided to publish it, marking a turning point in the history of children's literature.
The reception was nothing short of phenomenal. By December 1903, an astonishing 50,000 copies of the book had been sold, proving that Potter's self-published book had found a special place in readers' hearts.
With the evident success of this book, Frederick Warne & Co. saw the immense talent in Beatrix Potter and commissioned her to create more enchanting stories. This collaboration resulted in timeless classics like The Tailor of Gloucester and The Tale of Squirrel Nutkin.
The Tale of Peter Rabbit would later be translated into thirty-six languages, with an astounding forty-five million copies sold worldwide. Potter's work became a beloved part of countless childhoods.
Similarly to the later success of books like The Martian, The Tale of Peter Rabbit did not stop at the printed page. It made its way to the big screen with various film and TV adaptations. The most recent is the 2018 3D-animated film Peter Rabbit, directed by Will Gluck. It earned an impressive $351 million worldwide. The success continued with the release of a sequel, Peter Rabbit 2: The Runaway, in 2021.
The Celestine Prophecy: An Adventure (1993) by James Redfield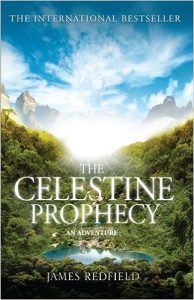 James Redfield is the author of The Celestine Prophecy. This spiritual awakening book takes you on a profound journey through exploring nine insights hidden within an ancient manuscript in Peru.
Redfield transitioned from a career as a therapist to a full-time writer, a move that ultimately changed the course of his life. As a visionary author, Redfield independently sold over 100,000 copies out of the trunk of his Honda.
Soon after, The Celestine Prophecy caught the attention of Warner Books, who recognised its potential and acquired the rights for $800,000. This was a pivotal moment in the book's history. The Celestine Prophecy reached a new milestone in 1996. It became a bestseller, securing its place on the New York Times Bestseller List for 165 weeks. Later, Redfield expanded the narrative into a series of books. This series included The Tenth Insight (1996), The Secret of Shambhala (1999), and The Twelfth Insight (2011).
Following the footsteps of books like The Martian, The Celestine Prophecy made its cinematic debut in 2006 with a film adaptation with the same title.
Legally Blond (2001) by Amanda Brown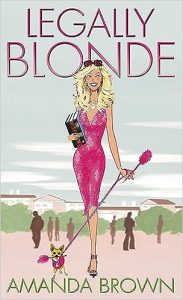 Legally Blonde by Amanda Brown perfectly balances a good storyline, fun characters and comprehensible language that makes the words fly by. This novel explores the story of Elle Woods, a character who challenges stereotypes.
What makes this book stand out is its theme of empowerment. Elle's motivation initially centres on proving her worth to her ex-boyfriend, Warner. However, her journey leads to a powerful realisation: she can achieve greatness on her terms.
This shift in perspective resonated with many readers while seeking recognition for their unique voices. The author also explored feminist ideas through the friendship between Elle and her classmates. Elle's interactions with fellow students challenge stereotypes about young women, highlighting their intellectual capabilities, aspirations and mutual support.
Before Legally Blonde made it to the silver screen, it started as a self-published book. In 2001, Brown self-published her novel with the help of a US-based self-publishing company called Author-House.
The same year, Legally Blonde made its cinematic debut with a film adaptation of the same title. This transition from page to screen echoes success of books like The Martian. Robert Luketic directed the film. It also featured a star-studded cast, including Reese Witherspoon, Luke Wilson, Selma Blair, Matthew Davis, Victor Garber, and Jennifer Coolidge.
Fast forward to 2023, and Amanda Brown made another significant decision regarding her work. She sold the print rights for her novel to Dutton, a division of Penguin Putnam Publishing, allowing her story to continue captivating new generations of readers.
Eragon (2001) by Christopher Paolini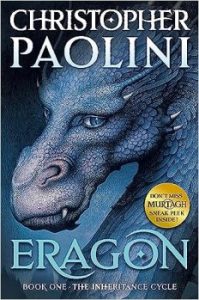 Written by Christopher Paolini, Eragon is a tale of a farm boy named Eragon, who stumbles upon a mysterious stone in the mountains. This stone reveals itself as a dragon egg, hatching a dragon named Saphira. Their journey unfolds as they are pursued by King Galbatorix, who seeks to possess the dragon.
Eragon and Saphira's quest for survival and understanding takes them on an adventure guided by the wisdom of Brom, a storyteller and member of the extinct Dragon Riders. Much like the survival instincts and resourcefulness displayed by Mark Watney in books like The Martian, Eragon and Saphira's journey is one of resilience and self-discovery.
Eragon achieved remarkable success, becoming the third-bestselling children's hardback book of 2003 and the second-bestselling paperback of 2005. The novel's presence on the New York Times Children's Books Best Seller list for 121 weeks emphasises its timeless success.
Like The Martian, this book also transitioned from page to screen, with a feature film adaptation of the same name released in December 2006.
Still Alice (2007) by Lisa Genova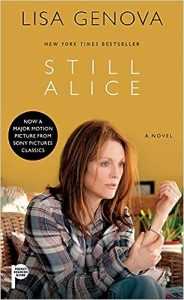 Still Alice is an emotional debut novel by American neuroscientist Lisa Genova. The story revolves around Alice Howland, a distinguished cognitive psychology professor at Harvard University and a linguistics expert. Her world takes a heart-wrenching turn when she receives a diagnosis of early-onset Alzheimer's disease.
In 2007, Lisa Genova self-published her novel through iUniverse, a US self-publishing company. Little did she know that her deeply moving narrative would soon capture readers' hearts worldwide.
Initially, the book gained attention primarily from local sources. However, Genova's determination led her to seek professional assistance. She enlisted the help of a publicist, a decision that would change the trajectory of her literary career. With their guidance, she secured a publishing deal with Simon & Schuster, one of the famous Big Five traditional publishers.
In 2014, the story of Alice Howland made its way to the silver screen. The film adaptation starred Julianne Moore as Alice, a portrayal that earned her an Oscar.
Wool (2011–2013) by Hugh Howey
Wool by Hugh Howey is a post-apocalyptic sci-fi novel that has redefined self-publishing success. In the depressing future depicted in Wool, society is forced to exist deep underground in a colossal silo, shielded from the toxic wasteland above.
Howey crafts this dystopian world, similar to the tension-filled atmosphere in books like The Martian. Here, inhabitants live by strict rules they believe safeguard their existence. When Sheriff Holston challenges these rules by requesting to venture outside, the story takes an unexpected turn, setting a series of shocking events in motion.
Hugh C. Howey's journey from self-published author to the New York Times bestseller is an inspiration. The impact of Wool extends beyond the written word, with a film adaptation titled Silo set for release this year. And while the film adaptation is in the works, Apple TV+ released a series titled Silo, starring Rebecca Ferguson, David Oyelowo, Rashida Jones, Common and Tim Robbins. Following warm reviews from fans and critics, the second season of Silo is expected to be released in 2024.
How can your self-published book achieve success like The Martian?
While a writing career can offer substantial rewards and financial gains, the chances of securing a contract with a traditional publishing firm still need to be higher. To bring a book to publication, an author must overcome two significant challenges.
Firstly, a literary agent must accept the manuscript, a milestone that only approximately 1% of submitted manuscripts achieve. The second challenge is getting the manuscript accepted by publishers.
On average, traditional publishers accept 1–2% of the manuscripts they receive yearly. The rejection rate is high, with over 95% of submitted manuscripts failing to meet publishing standards. Common issues include messy language, a lack of copyediting, and incoherent plot or argument, highlighting the need for developmental editing.
Hiring a professional editor is essential because they improve your writing by catching mistakes, enhancing clarity, and ensuring your message comes across effectively. They provide a fresh perspective and make your work more polished, helping you connect better with your readers and present your ideas professionally. Ultimately, a professional editor will help you deliver your best work, increasing your chances of success and reader satisfaction.
Final thoughts
These six self-published books like The Martian illustrate a self-publishing success and provide a roadmap for conquering adversity. However, the challenge comes when publishing your manuscript. This is why you should consider the services of a professional editor. By working on your grammar and style, structure, and flow while enhancing the overall quality, you double the chances of your manuscript's acceptance.
Navigating the publishing world may be overwhelming but also extremely rewarding. If you are still struggling to decide which route to take to publish a book, follow me on Mastodon, Twitter, Facebook and LinkedIn or join my newsletter for more from me, including editing, publishing and writing tips. You can also ask me for a free sample edit (and remember to use my early bird discount) to prepare your manuscript for publication.