Although it is possible to self-publish a book entirely for free, in reality, self-publishing can be a multifaceted and costly process. This is why authors should take every opportunity of the free book promotion. So, how do you promote your book for free? This post reviews twenty ways of free book promotion. Let's go!
1. Promote your book on free promo sites
Although these sites may not bring a huge volume of sales, it is still worth submitting your book and gaining some exposure. For instance, consider AwesomeGang, DiscountBookMan or BestBookMonkey, which offer free and paid promotions for fiction and non-fiction books.
2. Create author fan page on Facebook
Start by inviting friends and family to follow and like your Facebook page and ask them to spread the word. Facebook offers you opportunity to be more casual or personal than other social media platform like LinkedIn or GoodReads.
3. Create a GoodReads author profile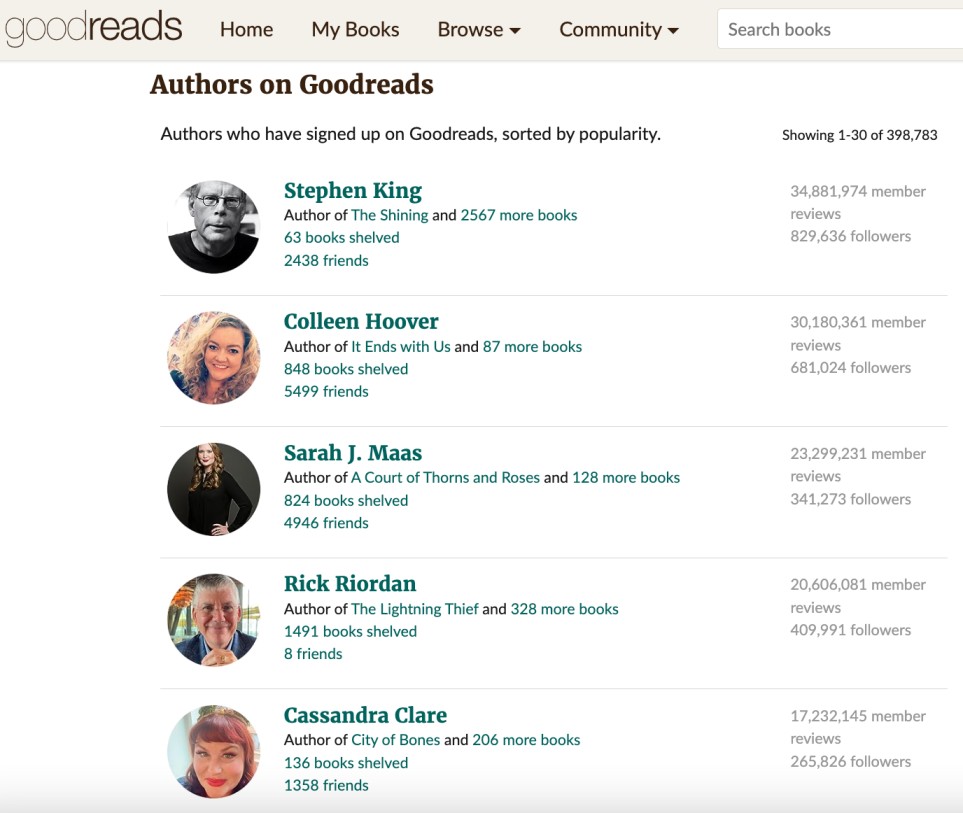 By creating an author profile on GoodReads, you will be able to promote your book on GoodReads, build a following and interact with your readers. For instance, they can submit questions using Ask The Author.
4. Join LinkedIn groups for writers
LinkedIn can help you not only interact with fellow writers and publishing professionals but also promote your book in numerous groups. For instance, Book Writing, Self Publishing & Marketing group has 56,140 members supporting each other in the publishing endeavours.
5. Engage with book influencers and reviewers
Find book reviewers and influencers specialising in your genre or niche. Many of them review books on their social media profiles or websites in exchange for a free copy of your book.
6. Contact local libraries
Reach out to your local libraries and ask if they would be interested in including your book in their collection or holding a book reading or an author's evening. This may be an opportunity for you to promote your book for free among your local community.
7. Create a website
Having a website is a perfect way to raise your profile as an author and increase the visibility of your book. You can also use it to sell your book. Wix, Weebly, Squarespace, WordPress and GoDaddy are website builders that offer their services for free in addition.
8. Offer to do book readings
Offer to hold a book reading in a local coffee shop, cultural centre, library or any place relevant to your book's message. For instance, if you write about the importance of communication skills in your book, reach out to local schools. They may be interested in broadening their students' horizons, and you can seize the opportunity to promote your book for free among your target readers.
9. Join #WritingCommunity on Mastodon
Mastodon has gained popularity recently and has a growing community of authors who cheer for each other. Start posting (using 500 characters or less) to become a part of the writers' network.
10. Post using #ShamelessSelfPromoSunday and #WritersLift on X (Twitter)
X (previously Twitter) has a strong and extensive writer's community. You can use #ShamelessSelfPromoSunday and #WritersLift hashtags to promote your book for free.
11. Create a newsletter
If you have a website or a blog, you might start writing a weekly or monthly newsletter for your readers. Collect email addresses and start creating content relevant to your's books message and topic. A newsletter is a great (and free) opportunity for readers to gain access to more of their favourite author's work. If you don't have a website, you can create a free newsletter using services such as SendGrid, Brevo or Mailchimp.
12. Start a blog on Medium
Medium is perfect if you don't want to deal with the hassle of creating a website. You can create posts that will be aligned with your book's topic and message. Its interface is clean and easy to use, and you can use hashtags to identify the focus of your posts. You can also create an author's bio with links to your social media, website or bookstore selling your book.
13. Write a guest post
If you own a website, having backlinks leading to your website can improve its visibility and authority. Guest posts are a perfect way to gain these valuable backlinks if they originate from a legitimate website that is relevant to your own page. For instance, you could contact bloggers or writers in your genre or topic and offer a guest post in exchange for a backlink.
14. Create an Amazon author page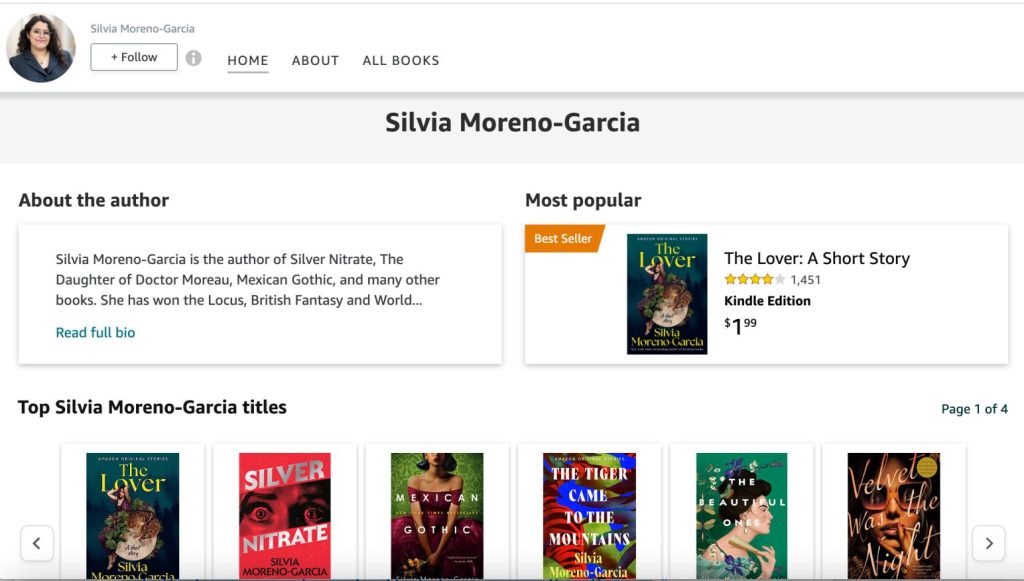 If you sell your book on Amazon, you need to set up an account with Amazon Author Central. You will need a strong author bio and a profile photo to complete your author profile.
15. Update your email signature
You can add a link to your book (be it your website or retailer, such as Amazon) to your email signature. There are several generators which you can use to create a beautiful email signature for free. For instance, try a free trial with WiseStamp, NewOldStamp or CodeTwo.
16. Use Instagram and Pinterest to promote book quotes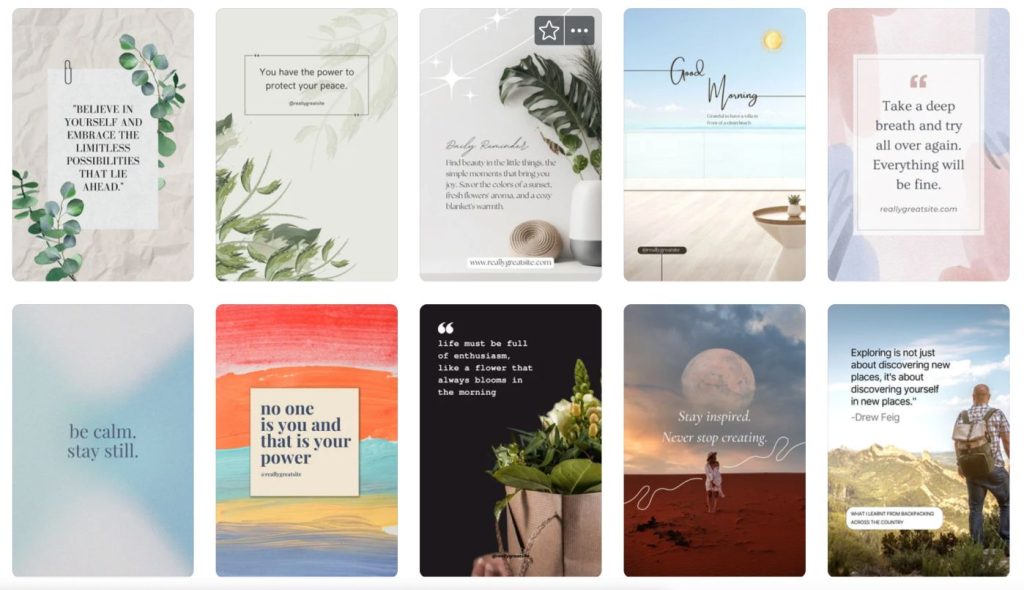 Create captivating visuals to promote your book cover or quotes and post them on Pinterest or Instagram. Canva has free templates designed specifically for these platforms that can help you promote your book for free.
17. Run a free promo campaign on Kindle
If you sell your book on Amazon KDP, the platform offers a free book promotion campaign. It can only be used to promote ebooks, and it lasts for five days.
18. Reduce price of your book, create a bundle deal or offer promo codes
Studies show that a time-limited offer increases the perceived unavailability or scarcity of the offer. In other words, everyone loves a hot deal. Sell your book for a discounted price, bundle your book series for a discounted price or offer your potential readers a promo code for a limited time. This may encourage more people to buy it or at least pass the information about the deal forward.
19. Advertise on local notice boards
Find venues, organisations or institutions whose activities may be relevant to your book and your prospective readers. For instance, if your book focuses on physical activity or nutrition, why not try to advertise it at the local gym? Gym-goers may be your potential readers, and the gym's notice board can work as your free reader magnet.
20. Contact local book clubs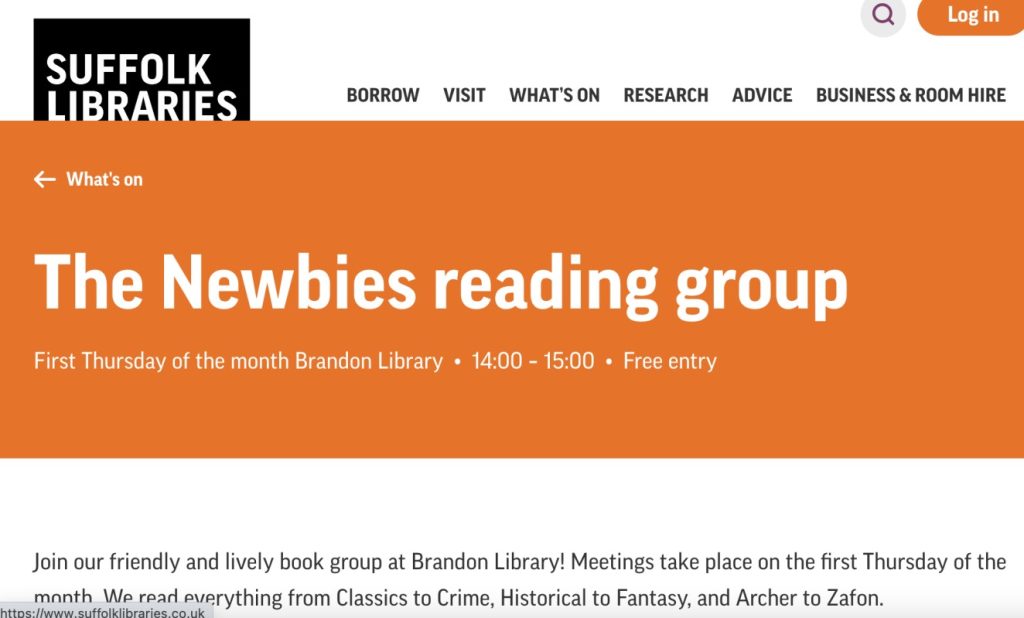 Book clubs are still a thing, and it may be worth researching local libraries and community centres to see if they host them. Likewise, check social media to find your local book clubs and ask if you would like to discuss your book at their next meeting. Offer to join them, answer questions or introduce your book to club members.
Final thoughts
It may be work, but there are many opportunities to promote your book for free online and offline. Although book promotion may require a lot of time and dedication, and it may feel like an never-ending task, it is definitely worth it. It will help you build your profile as an author engaged with their reader, and your book will gain a following of readers.
Contact me if you would like to prepare your manuscript for publication — I am a non-fiction editor and proofreader working with self-publishing writers. You can also ask me for a free sample edit (and remember to use my early bird discount). If you want to hear more from me, including self-editing and writing tips, follow me on Mastodon, Twitter, Facebook and LinkedIn or join my newsletter.